The Pancasari Market is one of Bali's most traditional farmer's markets, where you can experience a truly local open marketplace scene, with various kinds of fresh vegetables and fruits harvested from the nearby farms and plantations of the highland Pancasari community. The market is a common stopover on tours to Bali's north, via the Bedugul-Singaraja main route.
Pancasari Market is easily located, just a minute's drive up north and across from the Bali Handara Kosaido Country Club and within half an hour from the first market stop - the more popular and touristy Candi Kuning, adjacent to the Bali Botanical Gardens. Locally referred to as Pasar Wisata Jabe Puri Gede Pancasari, it offers great bargains on tropical fruits ranging from mangosteen, bananas and mangoes, to the abundant local pride produce of strawberries.
Interested in this tour? Book it here.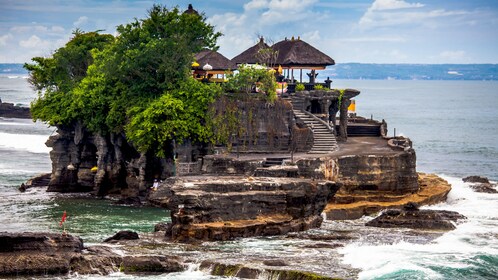 per traveler
Free cancellation
Book
This non-touristy market comprises different small and down-to-earth stalls that offer a great variety of daily local necessities, and it is also a good place to witness a bit of Balinese culture through dedicated stalls selling ornate ritual items and flower offerings, some of which weave and arrange them fresh on the spot. Traditional snacks like rice crackers can be much cheaper here (from only IDR 5,000 or half a dollar a packet) compared to at Candi Kuning.
Pancasari Market
Opening Hours: 00:00 – 24:00
Location: Jalan Raya Bedugul, Pancasari, Sukasada, Buleleng, North Bali
Rate This Place:
( votes)